A Message from the President, Pam Tapscott-Lassiter
February is Black History Month but I hope we all celebrate our history and accomplishments every day of the year. I wanted to share this article that appeared in Ebony Magazine in February 2016 on The History of Black History Month.
Save the date for Ohio State's first-ever Day of Giving — an inspiring 36-hour event for alumni, students and friends to come together and support Ohio State. On Feb. 14 and 15, be sure to make your gift to the Black Alumni Society Endowed Fund and together we can continue to help students!
In January, the OSUBAS, in partnership with the OSU DC Alumni Club and the John Glenn WAIP gathered to view Hidden Figures in the DMV! We had 100 alumni, students, family and friends gather to enjoy this great film. Five days later, OSUBAS, in partnership with LHOTA Career Management Services office, conducted a webinar to more than 175 alumni to learn the best networking practices and how to utilize Alumnifire!
Remember to continue to check the website, blacksociety.alumni.osu.edu, often for updates! The dedicated work continues and We Are All In. Your membership commitment is valuable to alumni and students.
---

Treasurer Position Still Available
The society has a position open on the board. The Treasurer shall supervise all receipts and expenditures. Columbus based preferred. Learn more about this opportunity.
Interview with Jevon Collins
Sierra Martin, OSUBAS Student Representative, interviewed Jevon Collins, OSUBAS Board Member; Program Director, King Arts Complex. Read the interview.
Network Like a Pro: Dayton
The Network Like a Pro: Dayton event held January 25, proved to be a great opportunity for all who participated, as alumni from Ohio State came together to share tips and success stories. Read more.

History of Young Scholars Program
The Young Scholars Program began in 1988 as a result of numerous studies conducted by The Ohio State University on the pattern of declining enrollment as well comparatively low retention and graduation rates among Black students. Read more.
---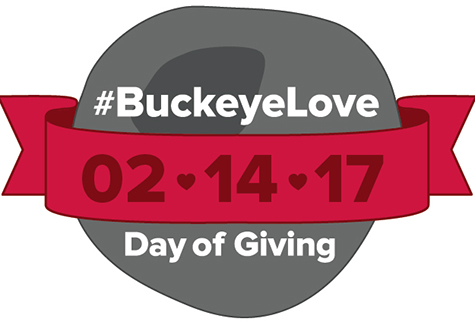 Join us February 14 and 15!
On Feb. 14 and 15, Buckeyes can give back and pay forward. Together, we'll make history. Be sure to make your gift to the Black Alumni Society Endowed Fund.
Student Corner
This past winter break, Sierra Martin went on a Buck-I-Serv Trip to Maui, Hawaii! Read her experience.